Celebrate Galentine's Day!
February 13th, the day before Valentine's Day used to be just another ordinary day, but when the television comedy "Parks and Recreation" had a "Galentine's Day" episode in 2010, the world changed forever.
Galentine's Day is the invented holiday that celebrates the power of female friendships. It is the brainchild of the main character, Leslie Knope, who is a feminist and the most passionate woman you might ever meet in the local government of Pawnee, Indiana. In the episode she and her fellow lady friends all go out and celebrate the day with an epic Galentine's Day brunch.
Even if you're not familiar with the show and characters, Galentine's Day is a perfect excuse to get together with your fellow ladies, whether it's "kicking it breakfast style" or staying in for a night of wine and conversation. So gather your gal pals, grab some wine (or waffles!) and get ready to spend the day celebrating!  But, really, you'll want some wine – check out our favorites for the holiday here.
Whether the Valentine's Day time of year has you feeling like this: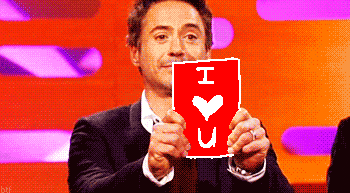 Or this:
Galentine's Day is the perfect time to unwind and hang out with your ladies!
Plan a night in and invite your crew over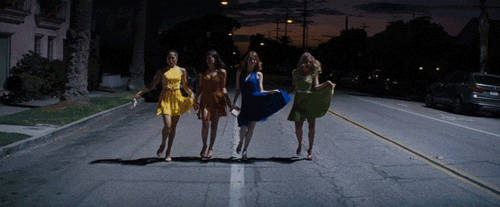 Put out the snacks
And don't forget the wine!
Whether it's movies and popcorn
Heart-to-hearts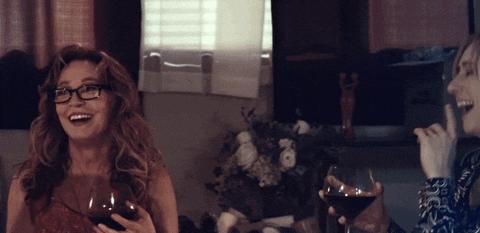 Or Leslie Knope style brunch
Remember that Galentine's is about one thing: celebrating the friendship of women!
How will you celebrate on February 13th? Post your pics on Facebook or tag us on Instagram with #chateaugrandtraverse or #cgtwines.